RESOURCING. DONE FOR YOU.
Take talent acquisition off the to-do list. We've got it covered.
Sometimes you don't want a team of external consultants on site; you want to grow your in-house capability and resource them in a permanent or temporary capacity – because that's what you feel will work best for your business. The good news is we can help with all this, too.
We've spent years building and honing our network of brilliant tech and business change minds because we know that our service is only as good as the people we supply. We have access to hidden pools of talent and can regularly find 'unfindable' candidates.
Whether you're looking for a one-off developer with specialist knowledge, an entire project team with complementary skills, or even a Chief Information Officer, we'll apply the same levels of care, consideration and communication to everything we do. This ensures that anyone we put forward is as much a match for your company culture as for the job description we're fulfilling.
Or if you feel you would benefit from more strategic support to help with your own recruitment processes, we can cater for that too. We'll happily advise on ways you can become more attractive to potential candidates as well as social recruitment strategies helping you to lower your costs and yet still secure high-quality candidates.
We'll help you make better resourcing decisions.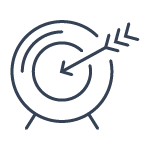 On Demand Resourcing
Our resourcing consultants will help you find talent with the right skills, the right attitude and importantly the right fit for your team. Our goal is to reduce the time you spend on recruitment without compromising on the results.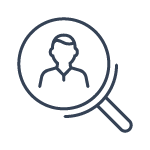 Retained Search
We offer a fully outsourced search and selection service enabling our clients to secure high calibre C-suite executives and specialist tech talent. However complex the requirement, we have proven ourselves more than able to meet the brief.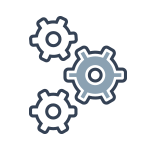 Strategic Staffing Services
From searching for potential candidates, to attracting and retaining them, we'll provide a tailored service to meet your needs. From recruitment process outsourcing to guidance on branding for best effect we'll help you secure top tech talent.
ROLES WE REGULARLY FULFILL
We help our clients connect with the best talent from across the spectrum of technology and business transformation.
The following are some of the disciplines we resource for:
Executive & Senior Management

IT & Business Architecture

Project & Programme Management

Business and System Analysis

Business Insight and Analytics

Artificial Intelligence & Machine Learning

Customer Relationship Management

Governance, Risk & Compliance
CASE STUDIES
Strategic Talent Solution

Mark

2019-10-23T10:12:39+01:00
CASE STUDIES
Strategic Talent Solution

Mark

2019-10-23T10:12:39+01:00
CASE STUDIES
Strategic Talent Solution

Mark

2019-10-23T10:12:39+01:00